City Chic
By
Sarah
on December 31, 2009
Sassy, Sexy & Chic Plus Size Fashions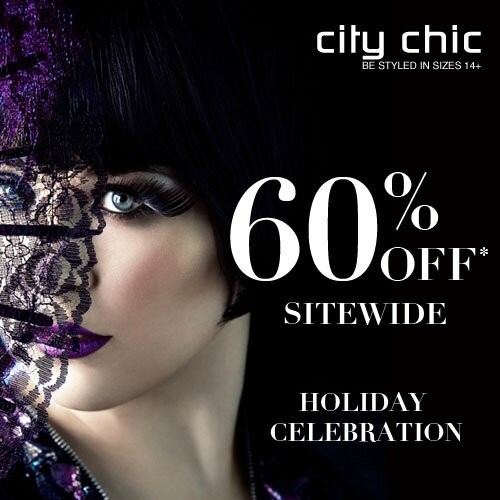 City Chic is a plus size fashion brand that is bold, sexy, sassy & CHIC! They are one of the leading fashion forward plus size clothing retailers catering for everyday curvy Street and fashion wear, to event dressing, clubbing and gorgeous plus size evening dresses in sizes 14 to 24.
This online store is all about empowering plus size women to be bold, sexy, sassy, and yet chic, by providing them with a mix of fashions that both fit and flatter. Their range of clothing comes in sizes 14 to 24, and is available in affordable price ranges.
The City Chic online store is a user-friendly website, which showcases their vast collection of full figured clothing, which includes items to suit every need and every occasion. Whether you are looking for a day outfit, or something to take you through the night, you will definitely find something for you here. Providing a range of tops, dresses, skirts, pants, denim, knitwear, jackets and accessories, City Chic will definitely become a store you visit over and over.
So go on, take a peek! Visit City Chic today!
More Information About City Chic
Order methods available? Online
Methods of payment accepted? Major credit cards (MasterCard, Visa).
Where can orders be delivered? International
Customer service contact? City Chic customer care representatives are available to help you Monday – Friday, 8am – 5pm EST on customerservice@citychiconline.com or 1-866-299-8146.
Latest News from City Chic
Recent City Chic Coupons & Sales

Watch: Find Out More About City Chic Lingerie
Watch: City Chic Makes History at L'Oreal Melbourne Fashion Week
Watch: City Chic Runway Show at Sydney Fashion Festival
Related Tags:
city chic plus size clothing, city chic lingerie, city chic clothing, city chic, city chic coupon code